To connect your WooCommerce store, you will need your Access URL, Consumer Key, and your Consumer Secret. Also, please note, the WooCommerce store must be version 3.5 or higher. Follow the below steps to connect your account.
1. Log into your site WooCommerce.com
2. Select WooCommerce menu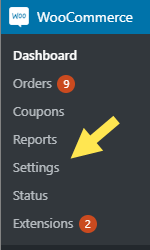 3. Select Settings >Advanced

4. Select "REST API"

5. Select "Add Key" button

6. "Key Details"
For "Description" type "Solid Commerce"
For "User" field select your user information from the drop down
In the permissions drop down select "Read and Write"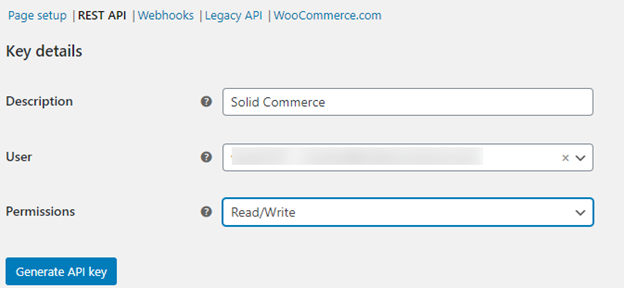 7. Click on Generate API key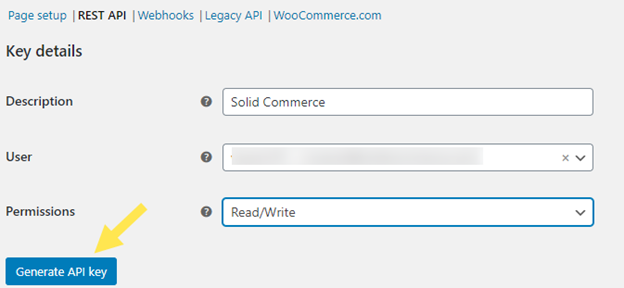 Copy the "Consumer Key" and "Consumer Secret" then paste the value in Solid Commerce.
Enter your website address in the "URL" section on the Solid Commerce Sales Channel Connection page. ex "www.Ericshoes.com"
8. Hit "Connect" inside of Solid Commerce