Tonight we are releasing a new process for manually creating orders through the user interface.
What Will the New Order Creation Process Be Like?
The new process will have an improved flow. It will offer you lots of flexibility for adding items and updating your prices and fees. The new user interface also looks a lot better than the old one!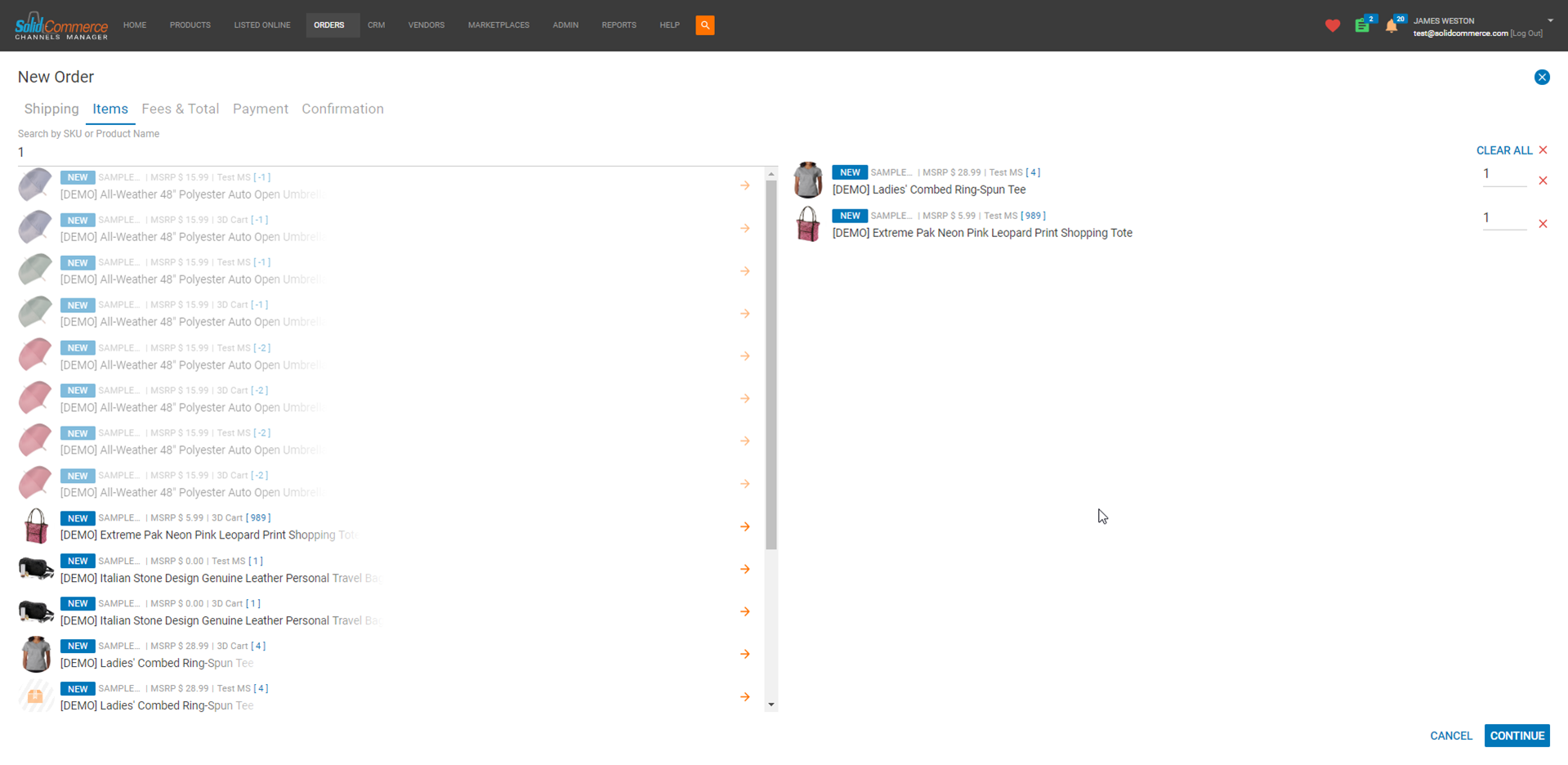 When Can I Use the New Process?
The new order creation process will be available to all users early tomorrow morning (Thursday, 6/6/19). To view full instructions, please see Creating a New Order Through the User Interface.
Can I Still Access the Original User Interface for Creating Orders?
Yes. To create an order through the original user interface:
1) Go to the ORDERS menu -> Manage Orders.
2) On the manage orders page, click on the Enter New Order button.
For complete instructions, see Creating a New Order Through Our Original User Interface.

What Optimizations to the Beta Order Manager Are You Releasing?
As part of our ongoing improvements to the performance and user experience of the beta order manager, we've included a few optimizations in this release:
We are speeding up the load time of the "All Filters" search flyout panel.
The "MyStore" Sales Channel drop-down in the "All Filters" search will populate faster.
The performance of the Column Manager will be improved.